Posts for: October, 2017
By Qahwash
October 28, 2017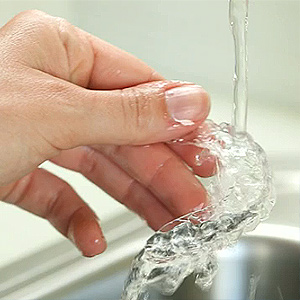 Question: What oral health issue do teenagers who wear orthodontic retainers and older folks who wear dentures have in common?
Answer: Both need to pay particular attention to cleaning their oral appliances.
The same goes for anyone who wears a nightguard to control tooth grinding, a mouthguard to protect teeth while playing sports, or a clear aligner for orthodontic treatment. Yet many people aren't sure how to properly clean their appliances — so here are a few handy tips:
DON'T:
Use toothpaste on your appliance — the ingredients in toothpaste, which are designed to polish the hard enamel of your teeth, are too abrasive for the soft plastic of oral appliances, and will cause scratches.
Boil your appliance, or use bleach to clean it — both will end up breaking down and destroying the appliance. Don't even use very hot water, as it can deform the plastic and make the appliance useless.
Leave your appliance out on the nightstand, or anywhere else — pets and small children have been known to find (and destroy) oral appliances left lying around. Instead, store it properly in its special case.
DO:
Use liquid dish detergent or hand soap to clean your appliance. A little mild soap plus warm water will do a great cleaning job. While you're at it, get a brush just for the appliance — because, while it's fine for plastic, you don't want to brush your teeth with soap!
Put a towel in the sink basin when you clean your appliance. Soapy appliances (especially dentures) can be slippery, and can be damaged by dropping — and that's an expensive mishap.
Consider investing in an ultrasonic cleaner. These inexpensive countertop devices are an excellent way to get the tiny ridges and crevices of your appliance really clean.
Whether you rely on dentures for everyday use, or just need to wear a retainer for a period of time, your oral appliance serves an important function. It may also represent a significant investment. That's why it's worthwhile to spend a few minutes each day giving these important items the care they need.
If you have questions about oral appliance care, please contact us or schedule an appointment.
By Qahwash
October 13, 2017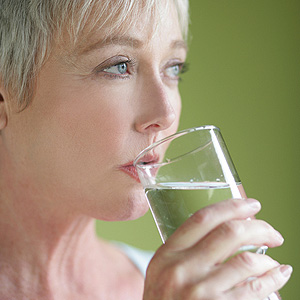 Perhaps you haven't thought of it quite this way, but saliva is one of the true wonders of the human body. This unassuming fluid performs a variety of tasks to aid digestion and help protect your mouth from disease. And you hardly notice it — except when it's not there.
That's the case for millions of people in America who have a chronic condition called xerostomia or "dry mouth." This happens when the salivary glands don't secrete enough saliva, normally two to four pints daily.
Of course, we can experience mouth dryness when we first wake up (saliva flow ebbs while we sleep), feel stressed, use tobacco, or consume alcohol and certain foods like onions or spices. It becomes a problem, though, when periods of low saliva become chronic. Without its preventive capabilities, you'll be at much higher risk for dental diseases like tooth decay or periodontal (gum) disease.
Chronic dry mouth can occur for various reasons: systemic diseases like cancer or autoimmune deficiencies can cause it, as well as radiation or chemotherapy treatments. One of the most common causes, though, is medication, both over-the-counter and prescription. The surgeon general identifies over 500 known drugs that may inhibit saliva production, including some antihistamines, diuretics and antidepressants. It's often why older people who take more medications than younger people suffer more as a population from dry mouth.
Because of its long-term health effects, it's important to try to boost saliva flow. If your mouth is consistently dry, try to drink more fluids during the day. If you suspect your medication, see if your physician can prescribe a different drug. It also helps to drink a little water before and after taking oral medication.
We may also recommend medication or other substances that stimulate saliva or temporarily substitute for it. Xylitol, a natural alcohol sugar that also inhibits bacterial growth, can help relieve dryness. You'll often find it in gums or mints.
Chronic dry mouth is more than a minor irritation — it can lead to more serious conditions. In addition to these tips, be sure to also keep up your regular dental visits and maintain a daily schedule of oral hygiene to prevent dental disease.
If you would like more information on overcoming dry mouth, please contact us or schedule an appointment for a consultation. You can also learn more about this topic by reading the Dear Doctor magazine article "Dry Mouth: Learn about the Causes and Treatment of this Common Problem."