Posts for: June, 2018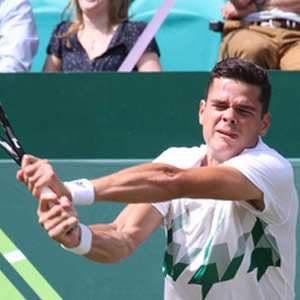 When you're among the top players in your field, you need every advantage to help you stay competitive: Not just the best equipment, but anything else that relieves pain and stress, and allows you to play better. For top-seeded Canadian tennis player Milos Raonic, that extra help came in a somewhat unexpected form: a custom made mouthguard that he wears on the court and off. "[It helps] to not grind my teeth while I play," said the 25-year-old up-and-coming ace. "It just causes stress and headaches sometimes."
Mouthguards are often worn by athletes engaged in sports that carry the risk of dental injury — such as basketball, football, hockey, and some two dozen others; wearing one is a great way to keep your teeth from being seriously injured. But Raonic's mouthguard isn't primarily for safety; it's actually designed to help him solve the problem of teeth grinding, or bruxism. This habitual behavior causes him to unconsciously tense up his jaw, potentially leading to problems with muscles and teeth.
Bruxism is a common issue that's often caused or aggravated by stress. You don't have to be a world-class athlete to suffer from this condition: Everyday anxieties can have the same effect. The behavior is often worsened when you consume stimulating substances, such as alcohol, tobacco, caffeine, and other drugs.
While bruxism affects thousands of people, some don't even suspect they have it. That's because it may occur at any time — even while you're asleep! The powerful jaw muscles that clench and grind teeth together can wear down tooth enamel, and damage both natural teeth and dental work. They can even cause loose teeth! What's more, a clenching and grinding habit can result in pain, headaches and muscle soreness… which can really put you off your game.
There are several ways to relieve the problem of bruxism. Stress reduction is one approach that works in some cases. When it's not enough, a custom made occlusal guard (also called a night guard or mouthguard) provided by our office can make a big difference. "When I don't sleep with it for a night," Raonic said "I can feel my jaw muscles just tense up the next day. I don't sense myself grinding but I can sort of feel that difference the next day."
 An occlusal guard is made from an exact model of your own mouth. It helps to keep your teeth in better alignment and prevent them from coming into contact, so they can't damage each other. It also protects your jaw joints from being stressed by excessive force. Plus, it's secure and comfortable to wear. "I wear it all the time other than when I'm eating, so I got used to it pretty quickly," said Raonic.
Teeth grinding can be a big problem — whether you put on your game face on the court… or at home. If you would like more information about bruxism, contact us or schedule an appointment for a consultation. You can learn more in the Dear Doctor magazine articles "Stress & Tooth Habits" and "When Children Grind Their Teeth."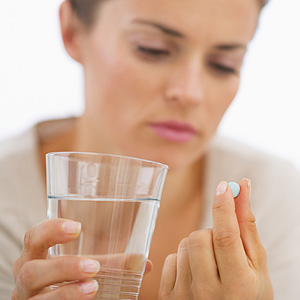 It's hard to imagine, but little more than a century ago today's "minor" bacterial and viral infections were often deadly. This changed with the advent of antibiotics, drugs which kill disease-causing microbes. Decades after the development of penicillin and similar antibiotics, we routinely rely on them for treating infection. They're quite prominent in dental care in treating advanced forms of periodontal (gum) disease or reducing bacteria that cause tooth decay.
But the age of antibiotics may be in danger: their overuse in medicine and the food industry has led to the rise of resistant microbial strains — "superbugs" — that no longer respond to first line antibiotics or, in some cases, to second or third line drugs. The U.S. Center for Disease Control (CDC) estimates more than two million people annually will contract one of these superbugs of which more than 20,000 will die. If current practices continue, the growth of resistant strains (as well as allergic reactions among users of antibiotics) will increase. The answer is a more modified use of antibiotics.
For healthcare providers, this means adopting new protocols in which we attempt to prescribe antibiotics that specifically target an identified microbe (which we've determined through more rigorous diagnostic testing), and in limited amounts. We must also rein in the practice of antibiotic use in the food industry, routinely administered to livestock to prevent disease or to enhance growth. Many countries, including the U.S., are now moving toward a more limited practice in which only animals that are demonstrably sick receive antibiotics. This will limit their release into the greater environment, which is a contributing factor to growing microbial resistance.
Patients also play a role in the better use of antibiotics. We must first change the perception that antibiotics are a "cure-all" — the answer to every illness. It's also important for patients who've been prescribed antibiotics to complete the course of treatment, even if after a day or two they feel better; stopping antibiotic treatment prematurely increases the chances targeted microbes develop a resistance to that particular drug.
Altering our perception and use of antibiotics will require a tremendous effort for all of society. But making these changes will help ensure antibiotics continue to serve humanity as an important health benefit well into the future.
If you would like more information on the role of antibiotics in dentistry, please contact us or schedule an appointment for a consultation.